Dec 2, 2019
4,032
7,296
113
Liz Cheney secretly orchestrated letter from 10 former Defense Secretaries against Trump
Liz Cheney "secretly orchestrated" an op-ed in the Washington Post from all living former secretaries of defense criticizing President Trump's handling of the military in January, according to the New Yorker.
Eric Edelman, a friend of Cheney's, reportedly told the New Yorker that Cheney had personally met with all 10 living former defense secretaries, including Trump's first defense secretary, Jim Mattis, urging them to participate in the op-ed. The report comes as Cheney is facing an onslaught of criticism and likely removal from GOP leadership.
"She was the one who generated it, because she was so worried about what Trump might do."
Edelman revealed that Cheney herself secretly orchestrated an
unprecedented op-ed
in
The Washington Post
by all 10 living former defense secretaries, including her father, warning against Trump's efforts to politicize the military. The congresswoman not only recruited her father but personally asked others, including Trump's first Defense Secretary, Jim Mattis, to participate. The
Post
op-ed appeared on Jan. 3.
More quietly, Cheney and her husband circulated a 21-page memo among House Republicans on Jan. 3, warning her colleagues about the "dangerous precedent" of voting to overturn the election,
Glasser reports
.
Here's the famous dustup between Cheney and McCarthy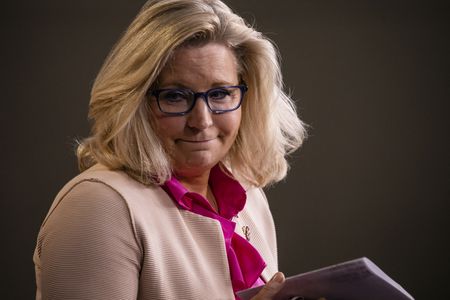 Liz Cheney secretly orchestrated letter from 10 former Defense Secretaries against Trump Liz Cheney "secretly orchestrated" an op-ed in the Washington Post from all living former secr…